You'll always know what's going on with our organization.
Just bookmark this page and check back often for the latest programs and events.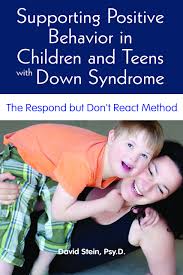 We are going to have a book study on the book, Supporting Positive Behavior in Children and Teens with Down Syndrome. This is a short book that is packed full of great strategies and ideas on how to make life easier for everyone! This will be a virtual book study as we will meet on Wednesday nights from 9:00 to 9:30 pm on-line through a program called Zoom. It is super easy to use and we can help you through every step! We will pass out books Monday, January 7th. This will be the only time we physically meet as we will need to get you your book (we provide the book for free!). You can pick up your book on January 7th anytime between 5 pm and 7 pm at The Caramel Tree in Idaho Falls (2289 E 17th St, Idaho Falls, ID 83404). It will only take a few minutes to come in and grab your book! Then we will meet online every Wednesday from 9 to 9:30 pm from Jan 9th to Feb 20th (7 weeks). This is meant to be a great opportunity to read a new book, learn helpful strategies for our kids/adults, and be low stress! At our Valentine's Day dinner the educational part will be based around this book and we have a great speaker coming to talk on behavior strategies! Please register so we can get enough books ordered and get you all of the info you need to get set up on "Zoom" for our weekly check-ins. If you have any questions about this please call Mary Murray at 208-520-9900. Also if you have already read this book please still join us! There is always still more to learn by reading through a book again!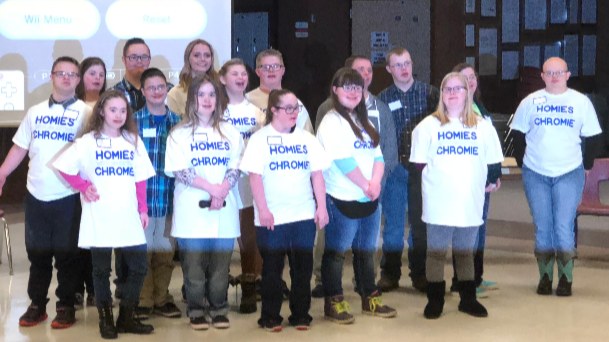 We are excited for our 2nd Annual Teen/Adult Winter Social for people with Down syndrome 14 years and older. There will be dinner, dessert, and fun activities! There will be a gluten free option for dinner. Each individual with Down syndrome registered will get a free t-shirt and must have an adult accompany them to the social. Please register by January 7th.